Polythene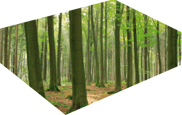 Owing to its extremely low coefficient of friction, corrosion and chemical resistance, coupled with excellent impact strength, Polyethylene (Polythene) is one of the most popular plastics in the world. It is an enormously versatile polymer, which is suited to a wide range of applications from heavy-duty damp proof membrane to light, flexible bags and films.
By altering the formulation and gauge of polyethylene, the producer/converter can adjust impact and tear resistance; transparency and tactility; flexibility, formability and coating/laminating/printing capability. Polythene can be recycled and many bin bags, agricultural films and long-life products such as park benches, bollards and waste bins use recycled polyethylene. Due to its high calorific value, Polythene offers excellent energy recovery through clean incineration.
Advantages of buying from Northern Paper Board:
All of our bags have convenient colour coding, simplifying stock management.
Custom sizes and thickness available with fast reliable turnaround times.
Our bags are perforated on the roll to make use in production more efficient.
Protects product in transit and in storage from dust, dirt, stains etc.
Rolls are individually "over wrapped" to prevent against dust and other contamination while in storage. Each pallet is also "over wrapped" to protect it in transit and storage.
Full range of gauges, all bags treated with slip for easy packing, anti static bags and film available.
Corrugated Octabin liners available inblue tint polythene,made to fit our corrugated Octabins.
MadetoBRC/IoPGlobal Standard -Food Packaging and Other Packaging Materials.
It is not possible to show the unlimited range of customer made products for bespoke uses. Please call Paul Curran on 01756 799411, email paulcurran@npbltd.co.uk or our free phone number 0800 7834 563 to discuss your requirements.