Box Board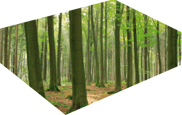 Northern Paper Board has an outstanding record in providing specialist boxes for our wide range of customers, including PE coated, uncoated and leak proof boxes. Our boxes are robust, environmentally friendly and a great solution for food packaging.
When choosing which type of board needed for your boxes, there are two factors to take into consideration:
Solid Board
Corrugated
Solid Board
450 micron through to 3900 micron thick.
Grey Unlined
White Lined
Industrial Kraft – single and double sided
White lined double sided
Our solid board boxes are made from 100% recycled, post consumer paper waste and is easily recyclable in normal channels. It is not possible to show the unlimited range of customer made products for bespoke uses. Please call Damian Smithson or Paul Curran or 01756 799411 to discuss your box requirements. Our standard size boxes are available on a next day delivery service.
Corrugated Flutes
Corrugated cardboard has different styles of flutes depending on what use you require them for. A flute is the type of corrugation that sits in between the outer layers of cardboard.
"C" Flute
Thickness from 4 to 5 mm
41 Flutes per foot
"C" Flute Cardboard has a resistance to being crushed and is very strong when stacked. Most commonly used flute for shipping boxes and performs best when holding materials such as glass, furniture and food products.
"B" Flute
Thickness 3mm
49 Flutes per foot
"B" Flute Cardboard is the perfect combination for strength. It has a higher resistance to punctures than the other flutes and generally used for stand up displays or ballot boxes.
"E" Flute
Thickness 1.5mm
95 Flutes per foot
"E" Flute Cardboard is the most lightweight type of corrugated cardboard we produce. It is a stronger alternative to paperboard and performs well when used for die cut designs as it has a superior printing surface.