Environmental Issues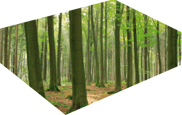 Mission Statement
Northern Paper Board recognises that it has a responsibility in protecting the environment at all levels. We will do our utmost to encourage customers, suppliers and others to do the same.
Our Goals
We endeavour to:
The three R's. Reduce, Reuse & Recycle
Continuous improvements towards the environment.
Reduce environmental impacts.
Add in environmental factors to our business decisions.
Maintain employee awareness and training.
Paper
To minimise the use of paper in the office.
To reduce packaging as much as possible.
To reuse and recycle paper wherever possible.
Energy
We will reduce the amount of energy used where possible.
We will switch lights and electrical equipment off when not in use.
Heating will be adjusted with energy consumption in mind.
The energy consumption and efficiency of new products will be taken into consideration whenever purchased.
Maintenance and Cleaning
Cleaning materials will be as environmentally friendly as possible.
Appropriate organisations with the correct licences will be used to dispose of waste in the correct ways.
We want to be a part of changing trends to improve our environment we live in. If you would like any further information about this please visit www.recyclenow.com or contact Damian Smithson or Paul Curran on 01756 799411.